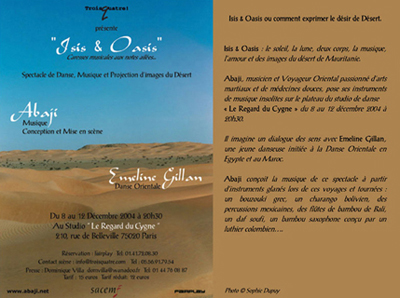 I had the luck to discover the desert in Mauritania in 2004, a time where it was possible to walk there.

Back from that travel, I imagined this show: Isis & Oasis as a encounter between the picture and films that I took there and the musci that the desert always inspires me and Emeline Gillan dancing.


Isis & Oasis
is a dream that expresses the desire of the Desert !