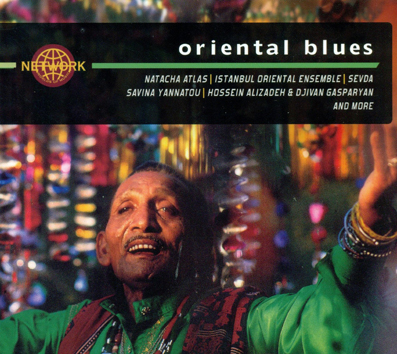 With the success of the three anthologies of "Desert Blues"
("Ambiances du Sahara", "Rêves D'Oasis" "Entre Dunes et Savanes"), "Oriental Blues" mission is to compile music from diverse countries of the Orient. The focus is on ballads and – as unusual the term may seem in this context – on Blues.

These songs chosen are of great emotional depth evoking an aura similar to this American music tradition.

From the bazars of Istanbul, the oasis of Tunisia to and the endless mountain-scape near the Caspian Sea, the music of this region incorporates the most beautiful voices and the most delicate arrangements.