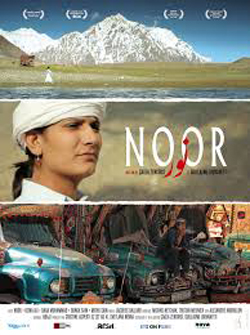 Noor

Filmed in 2012 by Guillaume Giovanetti et Cagla Zencirci.


A member of Pakistan's transgender community, the Khusras, plays a slightly fictionalized version of himself in "Noor," the feature debut of peripatetic helming-writing duo Cagla Zencirci and Guillaume Giovanetti. This beautifully shot, cross-country road drama has strong ethnographic appeal that more than makes up for its slender narrative. Further fest play is a given, with niche theatrical play likely to segue into broadcast exposure in the pic's co-production countries.

Illiterate Shafiq (Noor) is a personable, effeminate-looking young man who does manual labor at a center where truck drivers commission elaborate, brightly colored decorations for their vehicles. After his trucker father died of an overdose, he started to dance with the Khusras to support his family. Then he fell in love with fellow dancer Hina (Mama Gurya), who talked him into undergoing medical castration. Now, their affair is over, and he wants to live like a man and find a woman who will accept him the way he is.



I composed the score of the film.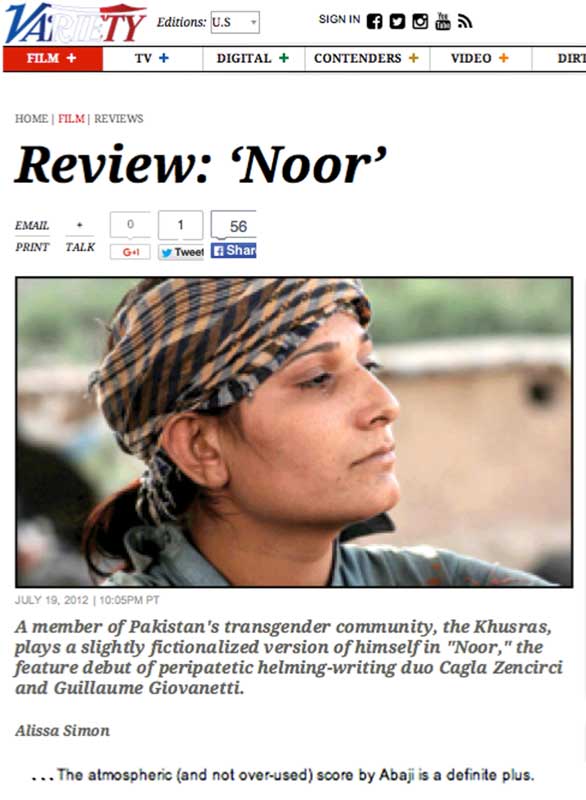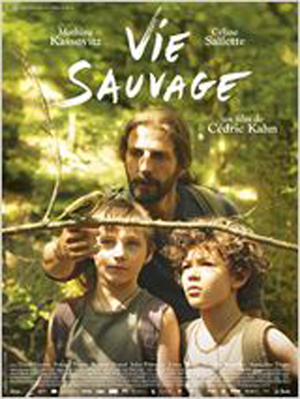 Vie sauvage 1h42'


Film réalisé par Cédric Kahn sorti en 2014 avec Mathieu Kassovitz
Céline Sallette.

Philippe Fournier, dit Paco, décide de ne pas ramener ses fils de 6 et 7 ans à leur mère qui en avait obtenu la garde.
Enfants puis adolescents, Okyesa et Tsali Fournier vont rester cachés sous différentes identités. Greniers, mas, caravanes, communautés sont autant de refuges qui leur permettront de vivre avec leur père, en communion avec la nature et les animaux.


Traqués par la police et recherchés sans relâche par leur mère, ils découvrent le danger, la peur et le manque mais aussi la solidarité des amis rencontrés sur leur chemin, le bonheur d'une vie hors système : nomades et libres.


Une cavale de onze ans à travers la France qui va forger leur identité.

Plusieurs de mes musiques ont été prises pour le film.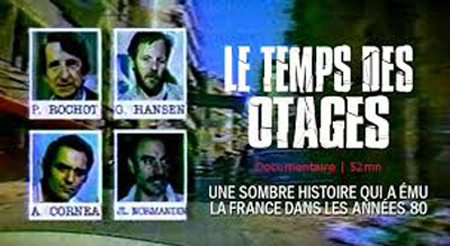 Le Temps des Otages

France - 2008 - Couleur - 2 x 52 minutes


Au Liban, de 1985 à 1988, une effarante vague d'enlèvements avait frappé le monde occidental et particulièrement les Français qui, à certains moments, ont eu jusqu'à neuf de leurs concitoyens enlevés à Beyrouth.


Le Temps des otages
retrace une épopée douloureuse, qui est aussi un hymne à l'amitié, à la solidarité et à la vie.


J'ai composé la totalité de la musique de ce documentaire diffusé sur France 2.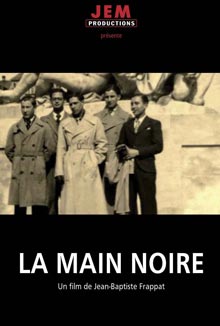 La Main Noire

De Jean-Baptiste Frappat
France - 2010 - Couleur - 49 minutes


Strasbourg, septembre 1940 : à l'appel d'un garçon de 16 ans, près d'une vingtaine d'adolescents eux–mêmes âgés de 14 à 16 ans se rassemblent pour une grande entreprise.

Ils ont un objectif simple et clair : combattre Hitler et le nazisme.


A travers le récit et les souvenirs de quatre anciens camarades de la Main Noire, ce film retrace cette « aventure » d'une pureté singulière. Il rend hommage au sacrifice de ces jeunes. Il fait vivre leur mémoire.

J'ai composé la totalité de la musique de ce documentaire diffusé sur France 5.
La Caravane d'Ichou 52 '

De Joël Jenin et Irmtraud Hubatscheck.


Après les 3 mois d'été sur les hauts plateaux de l'Atlas, Ichou et sa famille redescendent vers le sud. Ces nomades berbères, éleveurs de chèvres et de moutons, font leur grande transhumance qui les conduira vers le Djebel Sahro à plus de 20 jours de marche.

Le réchauffement climatique global pourrait être complètement fatale aux nomades, si les quelques périodes de pousse d'herbe disparaissent..

J'ai composé la totalité de la musique, film diffusé sur France 5.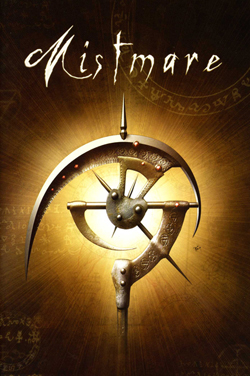 Mistmare

Jeu vidéo produit par Arxel Tribe

Un jeu de rôle complexe dans un monde fantastique. Un système de combat révolutionnaire. Une façon originale de contrôler l'évolution de votre personnage.

J'ai composé la musique de ce jeu.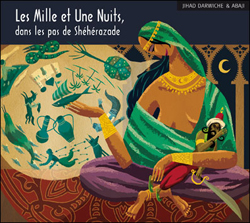 J'ai composé la totalité de la musique de ce projet de conte et musique avec le conteur Jihad Darwiche.
http://www.oui-dire-editions.com/Les-Mille-et-Une-Nuits-dans-les.html