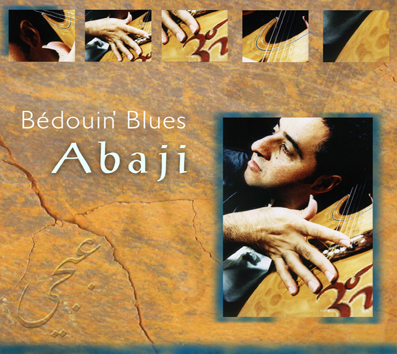 On « Bedouin' Blues », Abaji creates an exotic tapestry of sounds in which two worlds quite clearly collide. The track could almost be a bluesy, western epic where it not for a healthy peppering of eastern influences. Decidedly upbeat and irresistibly rousing. Abaji works his magic with his vocal gymnastics, sitar-guitar and cool handclaps until he's got you in a spin. The result is as fresh as it is inspired.
(Dick B/Peoplesound Review)



Concert after concert, the word of mouth about the singer-guitarist Abaji is growing. It's obvious why, because he puts a blues feeling and a rock'n roll energy in his highly oriental world music !

(Guitarist Magazine/September 2001)